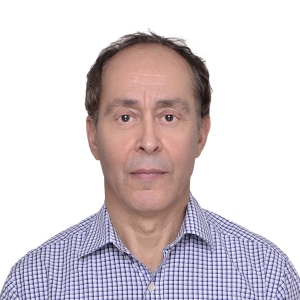 Fouad Bendimerad
Fouad Bendimerad is a funding member and currently the Chairman of the Board of EMI (Earthquakes and Megacities Initiative) a non-governmental international scientific organization. He is an active researcher, practitioner and educator with focused interest in megacities and urban risk assessment and management, where he is credited with advancing concepts, methodology and applications.  He is recognized by his peer as a driving force behind the global urban disaster risk reduction (DRR) agenda for more than two decades.  He is also the initiator of EMI's Cluster Cities Project, a global network of megacities officials, researchers, educators, professionals and advocates working together to reduce urban risk.  He has developed scientific approaches for implementing participatory processes as means to build ownership, consensus and sustainability in urban resilience planning. 
Dr.  Bendimerad is the main author of the Disaster Risk Management and Resilience course for the World Bank, "Words into Action: Guidebook for Local Authorities" for the UNISDR and the "kit" for the Making Cities Resilient Campaign including devising the 10 Essentials.  He is also one of the authors of "Defining Resilience" a publication of the Asia Development Bank (ADB). 
He holds Master and Ph.D. degrees in Civil Engineering from Stanford University. He is a member of several professional and scientific organizations including the Earthquake Engineering Research Institute, the American Society of Civil Engineers, and the Structural Engineers Association of California.